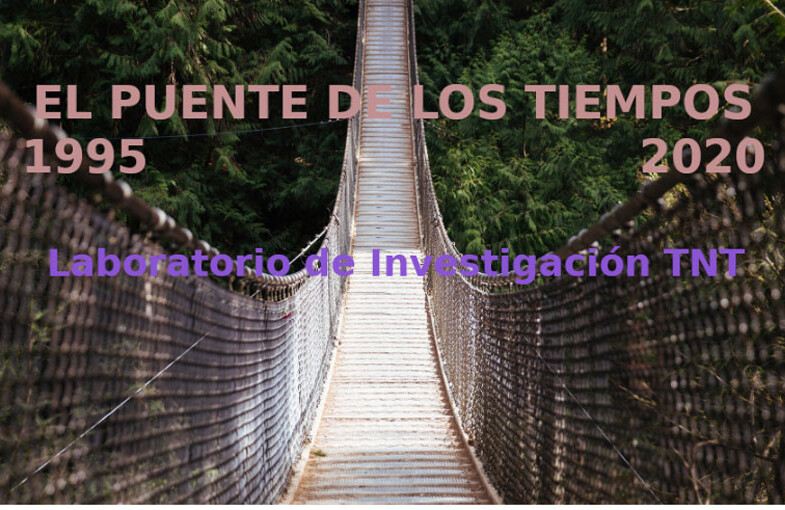 ATALAYA TNT Centro Internacional de Investigación Teatral, Sevilla
"El Puente de los Tiempos" – Celebración de veinticinco años del Laboratorio TNT Atalaya en Sevilla / Celebration of the 25th Anniversary of the Atalaya TNT Center Laboratory.
Video Conference of masters, teachers and actors of the Centro Dramático Nacional – with the participation of Susanne Vill
November 1, 2020
https://www.atalaya-tnt.com/enlace-streaming-evento-memorial/
Complete video of the celebration: https://vimeo.com/476291352
My congratulation and best wishes for the Atalaya theatre on occasion of this 25th anniversary!
Since the ISTA in Bologna in 1994 I  belonged to it's collaborators, and my task was to work on the variety of vocal expressions, which Eugenio Barba called the "universe of the voice".
In 2003 Ricardo Iniesta invited me for a workshop on "Voice in action – Vocal techniques for postmodern stage productions". So, I came with a catalogue of vocal expression modes in realistic and non-realistic styles of theatrical speaking and singing.
The actors played with various modes of diction and changes of sound in pitches, intensities, durations, colours and the density of impulses. They explored paralinguistic signs, gestures of breath and vocal interjections for realistic characterisations.
In singing, the vocal techniques of belcanto and legit vary from belting, shouting and other modes of the extra-normal voice. In improvisations the actors played with the material to compose vocal expressions for theatrical characters and artificial figures.
In 2006  I was invited for the musical production of Brecht's and Weill's "Threepenny Opera", for the songs should be presented in German.
But then it was pretty surprising that the singers sang everything in Spanish, and for coaching their songs, I also had to accompany them on the piano!
In order to prepare the voice production for Weill's musical style, I chose exercises of belcanto, legit, belting and shouting.
Improvising scenic situations, the actors designed their characters, and their fantasy and expressive power were a big fun for the company.
The performance of Brecht's alienation effects became a challenge, for the actors loved to play "in role".
One week was a short time for this big task, but the actors enjoyed our work, and they told me that it helped their scenic interpretation.
All the best for a splendid future of the Atalaya theatre.