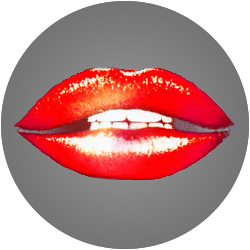 Workshops
Vocal Power and Expression on Stage
Lecture & Workshop at Lasalle – College of the Arts, Singapore 187940
1 McNally Street, September 22, 2015, 11:00-12:30
---
Power and Sensibility – Colors of Sound and Vocal Expression
Nanyang Academy of Fine Arts, Singapore, Campus I
Lecture: September 25, 2015, 09:30-11:00
Workshop I: Sepember 25, 2015, 15:00-17:00
Workshop II September 29, 2015, 15:00-17:00
---
Voices on Stage – Power and the Variety of Expression
Master Class at Nanyang Academy of Fine Arts in Singapore
80 Bencoolen Street Singapore 189655, C504 Campus 3,
September 25, 2014, 11:00am-1:00pm www.nafa.edu.sg

---
Brecht, Weill: "LA ÓPERA DE TRES CENTAVOS"
Curso vocal con actores y cantantes, Atalaya Teatro, Sevilla, 15-21 abril 2006, Laboratorio Internacional de TNT en el programa "Laboratorios teatrales como Innovadores culturales" junto a cuatro centros europeos: Odin Teatret (Dinamarca), Theatre du Soleil (Francia), Grotowski Center (Polonia) y Teatro Tascabile Bergamo (Italia).
---
VOICE IN ACTION –
VOCAL TECHNIQUES FOR POSTMODERN STAGE PRODUCTIONS
Presentation of vocal techniques and workshop for actors and singers.
September, 16-22, 2003 at Atalaya Teatro, TNT, International Theatre Laboratory in Sevilla, in the project: "Theatre as a social Laboratory" in collaboration with the four European Centers ODIN, PONTEDERA, CARDIFF, WROCLAW
---
LA VOCE DELLA SCENA –
IL CONTROLLO E l'USO DELLA VOCE SCENICA FRA CANTO E PAROLA
Festival Internazionale di Teatro, Musica e Danza, Teatro Tascabile, Bergamo 29.- 31. 5. 2001.
---
VOICE IN ACTION – VOCAL EXPRESSION
Workshop at Thespis 2000: the Seventh Jerusalem International Festival of University Theatre, the Hebrew University, Jerusalem, May 2000
---
BEFORE THE LAW
Workshop with Hugo Mario Aristimuño, Laura Bravo Reyes, Teresita de Jesus Guardia, Branko Jordan, Yamile Lanchas, Alberto Manco, Sylvia Pritz, Thomas Speier, Alexandro Tosatti. International School of Theatre Anthropology: Action, Structure, Coherence – Dramaturgical Techniques in the Performing Arts, Bielefeld 2000
---
VOICE IN ACTION – VOCAL IMPROVISATION
Workshop beim Italienisch-deutschen Festival der Kölner Universitäts-Theaterwoche 1998
---
VOCAL ACTIONS ON STAGE
Workshop, International School of Theatre Anthropology: Tradicoes e Fundatores de Tradicao. Agosto Brasil. 8a Sessao Publica Internacional. Londrina, Brasilien 1994
---
SPACE OF PARADOX ISLANDS
Workshop with Steven Jackson, Ayse Mesci, Yavuz Ragip, Béatrice Reuillard, William Reznicek, Jeanne Risum, International School of Theatre Anthropology & Centre for Performance Research: Performances East and West., Brecon, UK, 1992
---
STIMME UND AUSDRUCK IN BEWEGUNG
Theaterworkshop mit Dr. Claudia Jeschke (Tanz), Universität Eichstätt 1992
---
MUSIK IN AKTION
Kurs am Mozarteum in Salzburg 1990
---
IMPROVISATION – HAPPENING UND WERKTREUE
Workshop mit Carla Henius. Universität München 1984
---
VOKALTECHNIKEN IN DER NEUEN MUSIK
Workshop mit Aufführungen. Bundesakademie für musikalische Jugendbildung in Trossingen 1981